Additional
ISO Certifications

We Offer in Del Rio, Texas (TX)

When you need help regarding ISO certifications, IQC The ISO Pros is the company you need to contact. Our organization helps other companies implement and certify for different types of standards. If you want to know which ISO standards we can help you with, kindly refer to the Additional ISO Certifications, We Offer in Del Rio, Texas (TX).
This piece of content contains the certifications and services you can avail of at IQC The ISO Pros. But before you move any further, let's talk about why ISO standards are required.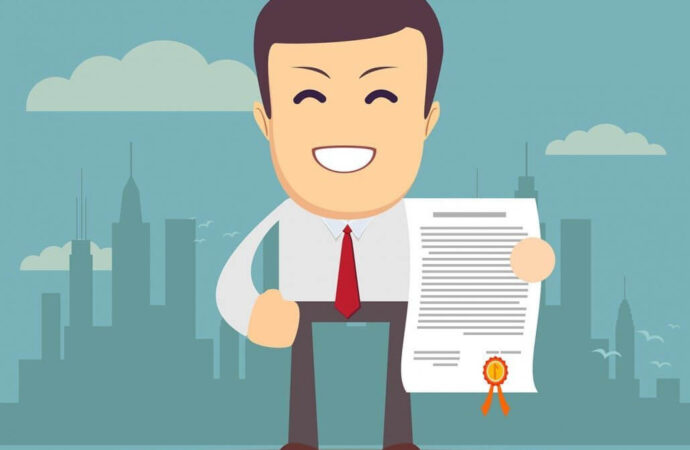 Why are ISO standard certifications required?
ISO standards are the frameworks you can implement to improve the performance and product & service quality. But how can you prove that to the customers and take holders? Well, this is why you need ISO standards certification.
ISO certifications act as proof that your organization complies with all the guidelines stated in the standard. It also proves that your organization is more credible, reliable, and responsible than other organizations available out there.
Are ISO standard beneficial
Yes, ISO standards are highly beneficial. These standards have everything an organization requires to improve and to incorporate positive changes in their company. So, if you've decided to get certified for ISO standards, it's a great move.
However, you'll need the help of a consulting firm like the IQC The ISO Pros for implementing and getting certified for the standard you desire. So, contact us now.
Here are some ISO standards our professionals can help you with.
Aerospace AS 9100: It is a standard meant for the aviation industry for the management of quality. This standard is made following ISO 9001 with some additional requirements and procedures. 
Aerospace AS9101– this certification helps in the assessment of the quality of the aerospace industries. This must be implemented for the better future of the firm.
Aerospace AS 9102– the details of the first article inspection (FAI) are included here. We will guide you through the implementation process.
Anti-bribery ISO 37001– this certification is highly demanded by organizations to initiate the anti-corruption program.
Asset management ISO 55001 – this standard increases your assets' value, allowing better control over day-to-day activities.
Automotive core tools (APQP, AQP, PPAP, FMEA, SPC, MSA, R&M)- these core tools are important for every industry n the automotive sector. Here we will help you on how you can get them working practically.
Automotive IATF 16949- this certification comes with huge benefits for industries in the automotive sector. This allows better management practices.
Body armor BA 9000– It is for federal or state requirements. this certification allows the construction of weapons and armors.
Capability maturity model integration (CMMI) Level 1-5 – CMMI stands for capability maturity model Integration, which deals with a clear definition of what an organization should take for increased performance.
Cybersecurity maturity model certification (CMMC)- CMMC stands for cybersecurity maturity model certification. It is a standard that is uniform for implementing cybersecurity across the defense industrial base.
Counterfeits AS 6081– this standard establishes the needs and practices to reduce the risk of buying or receiving fraudulent products in the aerospace industry. 
Energy ISO 50001 and SEP – this certification must be implied for sustainable energy usage. The cost of
energy expenditure is highly reduced.
Environmental ISO 14001– International organization of standards (ISO) has put forward a standard for maintaining environmental management systems (EMS). It is widely considered throughout the world. 
Ethical sourcing SQFI- this comprises environmental, social, health and safety requirements for ethical ingredient sourcing.
Facility management ISO 41001- for proper management, development, and implementation of effective facilities management.
Food safety modernization act FDA FSMA – this certification holds high value as it helps in preventing foodborne diseases by proper care and management in the initial step of food production.
Food safety ISO 22000– along with ISO 9001 and HACCP, this certification assures food safety at all levels. 
Forestry SFI ATFS (sustainable forestry)- they share a belief that third-party certifications can be a proven source for using forest products at a sustainable rate.
Gluten-free certification (GFC)- this certification is designed to safeguard consumers with gluten-related disorders. This is done by a series of quality checks of the products formed.
Info security ISO/IEC 27001– ISO 27001 certification is used for installing a proper information security management system (ISMS). This certification focuses on data security.
International traffic in arms regulations ITAR– this is the United States regulatory regime. This controls and restricts the export of military and defense-related technologies, thus safeguarding US national security.
IT service ISO/IEC 20000-1– These are a set of management processes and techniques designed for organizations willing to improve their service delivery. This standard is also accepted to measure the IT service management process. 
Laboratory accreditation ISO 17025– this is a worldwide accepted certification. This is the only standard that works for the labs. This helps them manage the quality and safety of the area they are working and should be free from contamination of any sort. 
Medical devices ISO 13485- this certification is an international standard laid down by the international organization of standardization (ISO). This certification is designed for companies involved in the manufacture and supply of medical devices.
We have expert professionals to guide you through the implantation process and carry out audits. 
Occupational health and safety management system (OHSMS) ISO 45001 – It helps organizations improve their occupational health and safety (OH&S) management by guiding them. It helps to identify the probable risk and remove them before they cause damage of any sort. 
Packaging ISO 15378- every industry needs to pack products. There must be a set pattern that should be considered. Get this certification done to minimize the defects and risks involved.
Quality ISO 9001 – This standard contains the requirements of a quality management system (QMS). This is a way to increase the efficiency of the system. Thereby, it helps in increasing customer satisfaction. 
Responsible care RC14001 – this certification is made at the company level. This certification is for the companies that deal with chemicals to ensure that waste is managed responsibly.
Supply chain ISO 28000– a widely accepted certificate stating the security management system of the supply chain.
Telecommunications TL 9000– specially designed for the communication industry, this standard contains the quality management system of ISO 9001.
Audit management systems ISO 19011– for proper audits, certain guidelines must be met. And this what ISO 19011 helps you achieve.
Some other services provided by IQC The ISO Pros
Outsourced internal auditing: Outsourced internal auditing is done majorly when there is a shortage of time to carry out audits on your own. Worry not; IQC The ISO Pros is there to help. 
Virtual internal audits– these are the most trendy and handy audits. They are conducted virtually on the web. We can help you with these audits. 
 Second-party audits: IQC The ISO Pros will help you do audits for your firm. 
Supplier audits– for audits carried out on supplier products, this service is well matched. We can help you choose the right supplier for this.
Supplier evaluation– for choosing the best supplier according to your demand, we can carry out supplier evaluation and help make your choice.
Compliance audits– these audits are extremely beneficial when you want to check whether all the regulatory requirements are being met or not.
 Pre-assessment audits: IQC The ISO Pros help you with these audits to ensure and proper checking is done beforehand. 
Documentation audit/desk audit – these audits are carried out to gather information about the employees. 
Contact us now!
If you want to make the ISO certification procedure easy and quick, contact IQC The ISO Pros now. Our services are affordable and reliable. So, delay no more and book an appointment ASAP.
IQC The ISO Pros can help you implement, train on, consult, and have your company and/or organization certified on the following ISO Certifications: